I.T. security is more critical than ever. Keeping up with routine patching and protection is vital; with so many vulnerabilities on the web and new exploits uncovered every day, it's easy to fall behind. That's where this practical I.T. security guide comes in. With coverage of everything from storage to password policies and hardware management, this post gives you the knowledge you need to keep you and your company secure.
Conduct I.T. audits
Many companies do not realize their I.T. infrastructure's threat is to their business. Unfortunately, there are many security threats, and there is always the chance that your data may get into the wrong hands. Conducting an I.T. assessment/audit and planning will allow you to see where you are with your I.T. infrastructure, how effective it is, and what you can do to make it more secure.
Any company with a computerized network must do an I.T. infrastructure assessment/audit, the hardware and software used, and the systems in use. This ensures that any vulnerabilities are spotted before a breach or attack occurs and ensures the I.T. infrastructure is set up to keep the business running smoothly. This is critically important in a year when cybercriminals are becoming more and more sophisticated in their methods, and the technologies available to them are increasing exponentially.
Strengthen I.T. security policies
At the core of any I.T. security program is a well-defined set of policies and procedures which are critical to protecting your company's data, infrastructure, and reputation. In addition, these can help provide the baseline level of protection upon which are the basis for all other required activities.
According to experts, as many as forty-one percent of all cyber breaches result from human error. So, it is critical that information technology leaders within organizations carefully design, review, and enact updated I.T. security policies. These policies can include everything from security awareness training for employees to limiting access to high-risk data to only a few trusted users.
Review access control
In the wake of recent data breaches, you may wonder how you can best protect your company. A straightforward way is by enforcing password rules. These regulations may include password length, password complexity requirements (for example, allowing only alphanumeric characters), and the number of repeated occurrences of a specific character in a password. In addition, take advantage of multi-factor authentication and implement an auditing program to monitor all changes made by employees.
Ensure that your users have different – and vital – passwords for each of your employees' accounts and that this information is kept safe at the same time by way of various security measures, including software tools for ensuring secure password generation and regular updating.
Create backups
You might have strong passwords, but they will be taken over if your account gets hacked. So instead, ensure your data is secure by backing up files and using a Virtual Private Network (VPN), which allows you to encrypt data and make it nearly impossible for others to access.
Without appropriate backup, disasters such as hard disk failures or ransomware can cause the loss of vital documents. However, even if you make regular backups, the backup files themselves need a standard security check to ensure that they are in safe hands.
Retrain your employees
Given the cyber-crime epidemic, it has become critical for your business to implement I.T. security measures. These security measures usually include periodic evaluation of employees' knowledge on current cyber-attacks and protection techniques. This will guarantee that your employees are always protected from new I.T. security threats and know how to identify and respond to these attacks quickly.
A study conducted by McAfee and the Center for Strategic and International Studies showed that humans are indeed the most significant cyber security threat. Humans are the most vulnerable to cyber security threats, which causes most cyber-attacks to happen. This can be prevented by understanding the risks and training people to use effective cyber security techniques.
Upgrade equipment, routers, wireless network security
Organizations must ensure their I.T. security systems function properly and operate on an up-to-date software version. It's more challenging to run an efficient business with outdated security measures.
To stay secure from the threats in everyday life, companies must follow best security practices such as installing and updating firewalls, antiviral software, and patching up operating systems.
But upgrading one's current I.T. security system requires additional resources, including hardware and money for additional staff training. However, with a bit of strategic planning and consideration, we can consider many variables to help alleviate the overall costs of upgrading your existing technology.
To transform your I.T. security, you need to upgrade equipment, routers, and wireless network security. The first step is to upgrade your equipment and hardware. Next, make sure the operating system is up-to-date to increase security.
Protect your wireless network by ensuring that you configure your wireless router correctly and use an encryption method for your wireless network. Only use encryption methods that are updated and that you understand how to configure. Also, make sure your network is not broadcasting any wireless signals that you don't want other people to know.
Work with an experienced field service company.
When considering your options for I.T. security, there are several facets to consider. The most vital of these areas is how your network is accessible and protected. There are two options for protection: maintaining it yourself or hiring a third party. How you choose to go about I.T. security depends on your technological needs and resources.
A reliable I.T. field service company can implement I.T. security changes working with your internal IT. Department. However, if you don't have robust I.T. security, your business can quickly become a victim of cybercriminals. As a result, your business is vulnerable to all kinds of cyber-attacks, including security breaches, business disruptions, and financial losses. To avoid these consequences, companies need to proactively and continuously monitor the current state of their I.T. security.
We know how crucial it is to have strong I.T. security. That's why we provide onsite field techs to care for your security needs and network upgrades to ensure that you're protected from the threats that CIOs sleepless nights.
Also Read: 4 Obvious Reasons on Why You Should Switch to PDF with the help of PDFBear
Related posts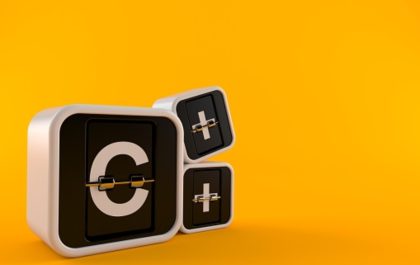 Learn C Programming Language From Scratch
Do you know how to learn C programming language from scratch? Have you ever thought about a specific method that…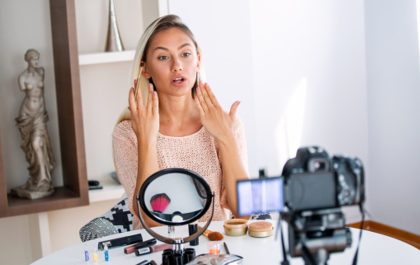 How to do Viral Video Marketing in 2023?
As we enter 2023, viral video marketing has become one of the most effective ways to reach out to potential…