Technology is improving our lives every single day. Each year we benefit from more feature-rich phones, handier gadgets, safer cars, and countless other innovations that improve our quality of life. Among these improvements, recent developments in technology have made it easier to stay on top of our personal finances.
One problem with technology, though, is that there is so much of it now that it can be difficult to know exactly where to start. Here are five ways technology can help smooth your financial path:
1. Access Helpful Tools
There are so many tools that have been developed to help you to better manage your finances. Just take a brief scroll through your app store, and you'll get a glimpse of the scores of tools at your disposal. Whether you want to pay off debts or get into investing, there's an app for that. You can download budgeting apps that will help you track your spending and cut back on unnecessary expenses.
And don't forget the app that may accompany your debit card. Newer debit cards can connect to smartphone apps that automatically monitor your spending and help you save. Such a small tool can have a surprisingly significant impact on your day-to-day financial actions.
 You can even download a browser extension that automatically searches for and applies discount codes when you shop online. With this extension enabled, you'll enjoy passive savings — as long as you don't use the technology as an excuse to spend more.
2. Automate Your Expenses
Once you reach adulthood, you'll be juggling monthly expenses until the end of time. That could mean paying off your mortgage, keeping up with utilities, or just renewing your Netflix subscription. Whatever the source, recurring expenses are a part of your finances you have to stay on top of. Using technology, you can automate payment of these expenses and have one less thing to worry about.
 The thing about recurring expenses is that they won't necessarily occur together. If you're trying to pay each of them manually, you may end up accidentally missing one and incurring a late penalty. By automating these payments, you no longer need to monitor a complicated financial calendar.
 The only thing you need to stay on top of now is your bank account. As long as the required funds are there, all of your payments will go through on schedule. This will make monthly budgeting a lot easier to manage and save you a lot of time.
3. Increase Your Knowledge
Sometimes all you need to better manage your finances is the know-how. Using the miraculous technology that is the internet, you can learn so much about managing finances right from your laptop or smartphone. There are plenty of experienced and successful individuals willing to share their financial tips with you if you go looking for them.
 Before acting on that financial advice, though, be sure to check your sources. A financial column from MyMoney.gov or Kiplinger will be more reliable than a random blog post from an unknown entrepreneur. Look at the background of YouTubers you watch and authors of online articles so you'll know the guidance you're receiving is actually helpful.
 Let's say you know that you need to create a budget and stick to it. OK, now how do you go about doing that? A budgeting guide from a trusted online source can introduce you to several proven budgeting methods. With this new knowledge, you'll be able to create a budget you can stick with.
4. Tackle Your Taxes
One of the most confusing aspects of personal finance is taxes. It can be a challenge gathering up all of the necessary paperwork and identifying as many (legal!) tax breaks as possible.
Using technology, you can better organize all of your tax documents and even back them up to the cloud. That way, you can rest assured they'll never get lost or misplaced. You can even access them quickly when you're ready to electronically file your free tax return. Alternatively, you can send these documents in digital form to a tax professional in seconds, no matter how far away they might be.
 Managing taxes is especially important for the entrepreneurs of the world. Self-employed individuals don't have taxes taken out of regular paychecks, so they have a lot more bookkeeping to manage throughout the year. Using expense-tracking apps and other digital tax resources can help entrepreneurs reduce their tax burden and ensure the highest accuracy when making reports.
5. Bank Online
If you haven't tried online banking, you're missing out on a great opportunity. Instead of making a trip to your local bank for common financial transactions, you can do it all online.
 Have a check you need to deposit? Just take a picture on your phone. Need to move some money from checking to savings? Log in to your account and start the transfer in seconds. You will save so much time through online banking while still having access to human agents when needed.
 Online banking is incredibly secure, and its low-overhead business model provides other useful advantages. Because they're not paying for brick-and-mortar locations, such banks often charge their customers lower or no fees. They also frequently offer higher interest on savings accounts. You'll never bank the same way again after making the switch.
 The world of financial technology is only getting better. Get familiar with the resources available now, and your personal finances will continue to evolve with the space.
Also Read: How to Decide if it's a Good Time to Upgrade your Phone
Related posts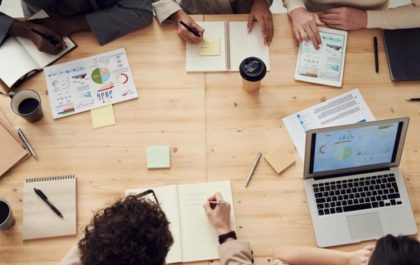 How to Plan a Project That Is Guaranteed to Succeed
Planning and executing a successful project can be a challenging task, especially if you have never done it before. But,…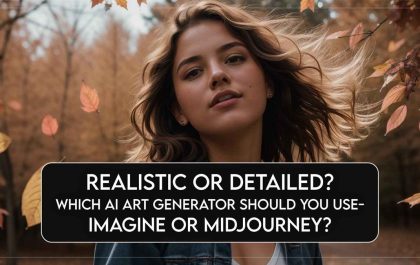 Realistic Or Detailed? Which AI Art Generator Should You Use – Imagine Or Midjourney?
Setting the Stage for AI Art Generation Artificial intelligence (AI) art generation is a rapidly developing field with the potential…