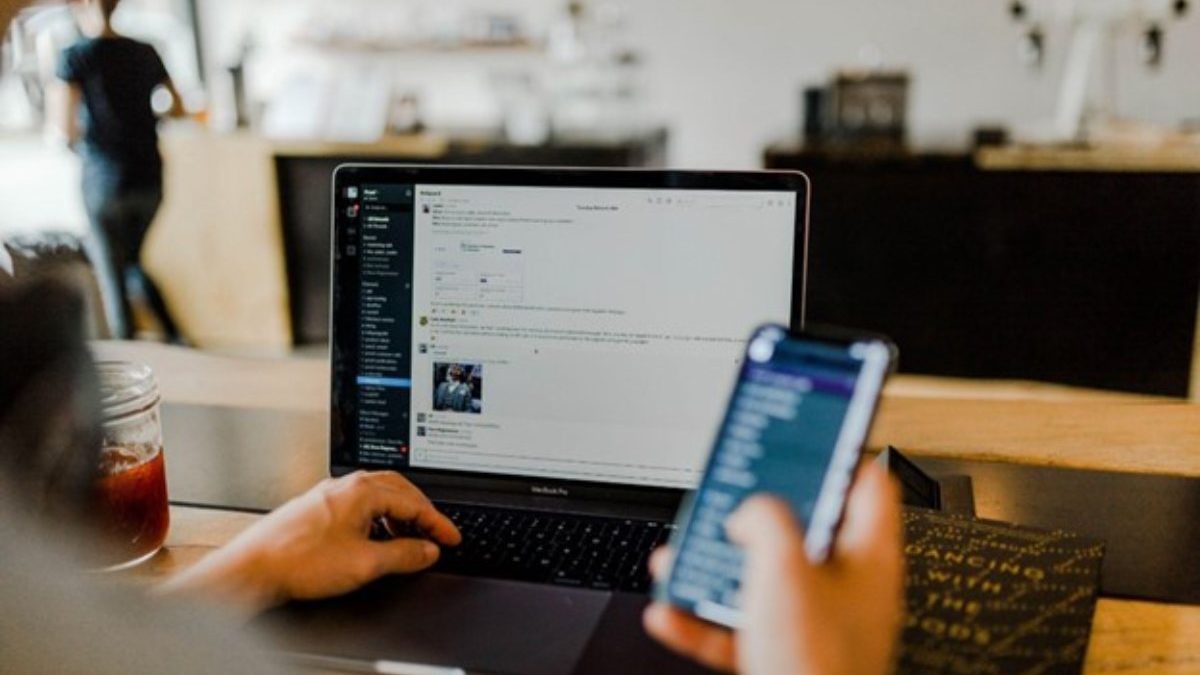 Conversational messaging is the direct communication between a business and customers through any messaging platform. Nowadays, brands need real-time communication with existing and potential customers because it can help a company enjoy numerous benefits. The company can answer questions, collect data and request referrals, among other advantages. On the other hand, the customers will also benefit immensely from using this communication channel since they will have a positive experience, get answers to their queries, and have complaints addressed. This form of messaging is shattering barriers in customer and brand relations.
Rise of Conversational Messaging
Most people prefer to chat in conversations with friends and family or businesses. About 78% of Americans say receiving text marketing is better than receiving emails or calling a brand to inquire about something. Chatting through text is fast, effortless, and easy to customize. Gone are the days when businesses used a one-size-fits-all approach in their marketing messages.
Businesses have been using short messaging services, aka texting, campaigns to communicate with their customers for some time now. This trend accelerated during the pandemic in 2020, when online trading and e-commerce experienced a boom. Besides SMS, businesses are also embracing instant communication applications such as Line, Instagram, Google Business Messages, Telegram, Facebook Messenger, and WhatsApp.
Messaging platforms allow brands to have two-way communication with customers, so they're not only using the messages to remind customers about payments, update them about orders or flight schedules, or provide transactional alerts. Brands can accomplish many things using SMS, such as facilitating the know-your-customer process, appointment booking, payment collections, gamified engagement, and subscription renewal.
Businesses are also leveraging AI by using services like chatbots to chat with clients, relieving their customer support staff from answering repetitive questions. The staff can then focus on assisting clients with more unique issues.
The modern customer wants to make informed decisions when purchasing a product or service, and personalized messaging is an excellent way of meeting this expectation. Statistics show that 71% of consumers want to communicate with brands directly and expect businesses to reply in real-time. More than half the world's population — 5 billion people — send and receive messages. Even though so many people are using text messages to communicate, 65% of businesses don't use messages to market their services and products, missing the chance to capitalize on the long hours consumers spend with their phones.
Overcoming Communication Barriers 
Conversational messaging enables businesses to display their human side and connect with customers. Better still, it helps enterprises overcome communication barriers like language, time zone differences, and accessibility.
For example, messaging apps have built-in features that enable them to translate messages. The user only needs to tap on the message they want to translate and immediately see the translated message in their preferred language.
Additionally, these apps also offer voice services. You can translate a message from one language to another and make the app read it aloud in the translated language. This enables seamless communication between businesses and their customers, no matter what language the customer is using.
With messaging apps and artificial intelligence, your clients can also get quality customer service 24/7, no matter where they are. Customer service can be truly global without worrying about time zones or accessibility. The distance between businesses and consumers doesn't exist anymore.
Personalization and Contextual Engagement
In the past, customers could only directly communicate with a company by physically going to the brick-and-mortar store and chatting with a salesperson. But with informal messaging, it's possible to enjoy this experience with just the click of a button from the comfort of your home (or anywhere else).
Through chat platforms, a business can easily and efficiently engage with a potential buyer and drive sales. Messaging applications allow a brand to understand a client's specific needs and challenges and address them swiftly. This way, they can make the customer happy, foster a good relationship, and promote brand loyalty.
Chatbots can also review the previous communication that the business has been having with the client and satisfactorily address their issues. The messaging apps usually store the history of a customer's interactions, so the buyer won't have to keep reintroducing themselves whenever they chat with a brand.
Building Trust and Relationship
Conversational marketing strategies can also improve customer loyalty by building trust and enabling customers to connect with a business emotionally. People feel appreciated and heard when they interact with brands more naturally. During conversations, brands can be empathetic and show their human side, whether it's a real person text messaging with them or an AI tool.
Businesses can use channels like social media, live chat, and chatbots to increase customer loyalty by building trust when they respond quickly and address complaints in a timely fashion. Customers are happy when they are appreciated, understood, and listened to by brands that communicate with them in a friendly way. Customers also gain from this marketing because they can obtain helpful information, personalized recommendations, and quick feedback, boosting satisfaction.
Brands fostering long-lasting client relationships through conversational marketing can improve loyalty and increase customer advocacy.
Customer advocacy refers to the way customers recommend or promote a brand to the people in their social circles using referrals, social media posts, online reviews, and word of mouth. It can help businesses increase brand credibility, awareness, and sales by taking advantage of positive feedback and social proof. In addition, customer advocacy enables businesses to spend less on their marketing efforts and have higher retention through acquiring loyal purchasers.
One of the best ways a business can boost customer advocacy is by making clients feel appreciated and cherished through memorable, customized interactions. When brands use conversational marketing, buyers will perceive the brand as a business concerned about their feedback, preferences, and needs and willing to go above and beyond to handle their problems or make them happy.
A business can also promote customer advocacy by requesting that purchasers write reviews and make referrals. Clients tend to recommend a company they are satisfied with due to positive and unforgettable experiences.
Including conversational messaging as part of marketing campaigns is another way brands gather valuable customer data and opinions and use them to enhance their services or products. By doing this, brands can show that they listen to their customers, implement their suggestions, and address complaints.
Through conversational marketing, brands can motivate customers to share their good experiences with others. They can do this by asking customers to make referrals, testimonials, ratings, and reviews while avoiding being pushy and annoying. Afterward, the brand can display customer testimonials on chatbots, social media pages, or websites. This gives current customers public recognition and helps prospective customers feel confident about buying the brand's services or products. Additionally, a brand can use incentives like loyalty points, freebies, coupons, and discounts to encourage customers to promote their products or services.
Seamless Omnichannel Experiences 
Omnichannel messaging, like Mitto, is a marketing strategy that entails using multiple messaging channels to communicate with customers in the way they prefer and when it's convenient to them. These channels include the messaging apps that customers already use, such as Instagram, WhatsApp Messenger, Viber, FaceBook messenger, Twitter, Telegram, and Line.
Communicating with customers on many channels is an excellent strategy because purchasers won't have to wait for the agent to finish talking with other clients. They'll get a response faster, helping them develop a positive impression of the brand. With the use of AI, customers can even get feedback instantly, which saves them time, improves their brand perception, and increases sales.
Omnichannel messaging also allows clients to control their shopping experience since they can start a conversation whenever they want on their preferred channel.
Valuing the Customer-Brand Relationship Through Messaging
The marketing landscape is experiencing a shift thanks to messaging apps. Consumers are willing to buy from and be loyal to brands that are more committed to communicating with them honestly and in a friendly way. Two-way communication is an effective marketing tool that helps businesses meet customers' expectations, listen to them, and assist them in making purchasing decisions.
Related posts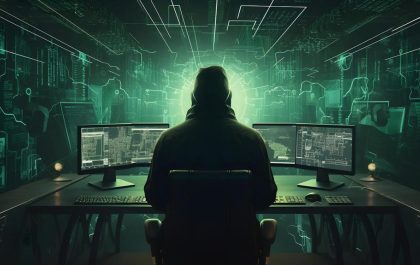 Cybersecurity's Blind Spot: Understanding the Scope of IP Theft in Healthcare and Pharmaceutical
Anastasios Arampatzis In the rapidly evolving landscape of the healthcare and pharmaceutical industries, intellectual property (IP) stands as the foundation…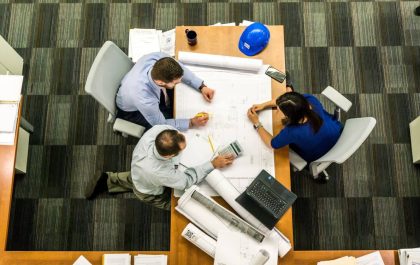 Data Analytics in Revenue Cycle Management (RCM): Leveraging Dental Software for Insights
The healthcare industry has been undergoing a major transformation in recent years, with a growing emphasis on data-driven decision-making. This…