Running brand collaborations with influencers is an excellent method to advertise your business. Influencer campaigns can result in more sales, awareness, as well as new followers and much more. However, as with any other marketing campaign, the collaborations between influencers and brands require meticulous planning, diligent follow-ups, as well as thorough analysis after the fact. Let's take a look at the 5 steps involved in Collaborations with brands.
Step 1: Define your strategy
It is essential to establish a clear objective for your collaboration with your brand. What do you want social media influencers to support you with? Choose the goal, whether it's branding, followers, engagement, sales, or any or more of these influencer marketing benefits.
The next step is to identify who your target audience are. Think about your buyer personae and the characteristics that define them: age, gender, geographic location, interests, and language. Conduct some research to determine the places they spend their time online, and detect the best network for your marketing campaign.
Then, think about your resources and create the details for your marketing campaign. This includes things such as the budget, deadlines, and content types. The budget can be broken down into expenses you'll pay for marketing tools and other services, and the amount you'll be able to spend on incentives for influencers. This incentive figure will help determine the kind of influencer you'll end up working with.
Step 2: Identify the most relevant influencers for your collaboration
When you're planning collaborations, it's important to choose influencers who fit your brand's specific needs. Each brand is distinctive with its own vision, style and values.
So, any influencer who is working with you must uphold the same values. If you're a slow fashion company that is eco-conscious, for instance, you should seek out an influencer who is in the same niche market.
Also, keep in mind that different influencers charge different rates for content creation. These fees are affected by several aspects, including follower count as well as engagement rates and the type of content. In general, we can sort influencers into the following categories:
Nano influencers, 1-5K
Micro influencers, 5-50K
Medium influencers, 50-100K
Macro influencers, 100K-1M
Mega influencers, 1M+
Micro and nano influencers can yield the highest ROI for many businesses, particularly small ones. You can generally collaborate with them in exchange for free products alone, or sometimes free products and a fee of a few hundred dollars. And despite their followings being relatively small, their engagement rates are on average the highest of all influencer types.
Don't forget to review the performance of influencers' profiles as well. Here's a short list of the metrics you need to be looking over:
Growth in followers over time – Is it natural or do you notice sudden spikes that might indicate fake followers?
Engagement rate compared to peers – If engagement rate is excessively low or unusually high, look into the reason. It could be fake followers or fake engagements.
Average views – For video content.
Followers to following ratio – to determine if they're employing follow/unfollow strategies.
Audience demographics – Ensure that they are in the same demographics as your audience.
Audience authenticity – Perform an audit to ensure that their followers are real.
Step 3: Talk to influencers and close the collaboration
Find influencers that match the criteria of your campaign and reach out to them. If they're interested in working with you, start negotiating the collaborations.
It is important here to work out important issues like payment and deadlines, and decide if you'll need a contract. A contract is typically only needed when some sort of financial fee is involved, and can often be skipped when you're paying influencers solely with free products.
Additionally, you should go through the publication guidelines you want the influencer to be following. For instance:
Brand hashtags or brand mentions you'd like them to use
Specific aspects of your product or company you would like to highlight
General guidelines for aesthetics, such as certain colours or settings you would like influencers to utilize
However, you should give influencers the freedom to create their own content. They should be able to communicate with their followers as they best see fit. Micromanaging influencers risks the collaboration being perceived as fake. And if the content appears less natural and more like an advertisement, followers will notice.
Also Read: How Audio to Text Transcription Services Will Help Your Business
Step 4: Keep track of the campaign in progress
If you're ready for influencers to publish, make sure that you're also ready to begin capturing results and media. You aren't going to want to miss anything, as the more data you can gather to analyze, the more information you'll get about your successes and mistakes.
To collect media, you must establish an approach that is suited to the number of influencers involved in your campaign. If you're working only with one or two, it's feasible to check their accounts regularly and download any content for your campaign.
When you're working with lots of influencers, this could turn into a burden. If you've asked them to use hashtags or mentions of brands then you'll be capable of tracking the posts where they are appropriately used. However, you might need to follow up with influencers that didn't include your hashtags.
In terms of results, collect information from any source that you are able to: Analytics applications or ecommerce platforms, as well as influencers themselves. Influencers have personal information regarding their content, including impressions, that you can ask for.
Step 5: Analyze your results
Once the campaign has concluded, the time has come to assess the success of your campaign. Whether you've succeeded or not is contingent on your goals and the amount of money you put into it.
For instance, if you spent $100 on an influencer and they helped you earn $200 in sales, it's clear that you've profted. Or, if you put in $100 hoping to get 20k impressions, but actually got 40k, you've been successful since you've reduced costs per impression.
Be open-minded in this stage. You may not have achieved what you wanted to achieve. Consider the many benefits that you received from the campaign. Consider things like the quality of content produced through the campaign, any media coverage or social sharing you earned, as well as the benefits of finding long-term partnerships.
To end, always look into ideas you didn't think of previously. Perhaps you did better in a particular niche area than others, and  you're better off investing more effort in marketing to this particular segment. In short, you should look for ways to improve your campaigns the next time.
Conclusion
Establishing a brand collaborations requires some planning and work to locate the most appropriate influencers. But when done right, this strategy gives you a real and natural method of connecting with your intended people.
TheITbase
TheITbase gives tech help to Audience. Learn how to utilize Technology by How-to guides, tips and also you can find cool stuff on the Internet.
Related posts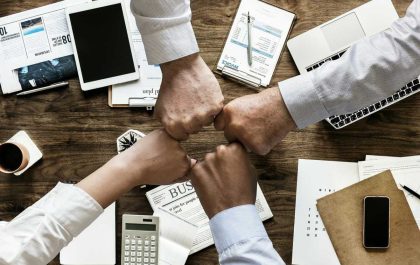 The Next Generation of Leaders: Insights from IB Business Management
With rapid globalization and technological developments, leaders have never been in greater demand. The International Baccalaureate (IB) program, widely acclaimed…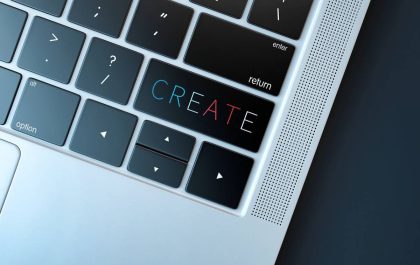 Unleashing Innovation: The Secrets Behind Successful Slot Game Developers
1. Introduction In the dynamic world of gaming, slot game development stands out as a thrilling and innovative field. In…