Bitcoin Prediction: No doubt, Bitcoin had a really amazing 2021. And that left a good mark on all other cryptocurrencies. People saw a huge surge in crypto popularity, and we quickly saw the possibility of cryptocurrency revolutionizing the world.
But the year is gone, and now 2022 is telling a different story already about the pioneer cryptocurrency.
This has, however, made many investors and crypto enthusiasts begin to wonder what the future might hold for Bitcoin. Can Bitcoin rise to reach $100K in the coming years, or is it going to become worthless? In this post, we will show you the price history of Bitcoin and what experts say about its future – for the next 5 years. You should read this before buying Bitcoins.
A Quick Overview of the Coin?
Created in 2009, Bitcoin is the first cryptocurrency to exist. The coin actually paves the way for the other cryptocurrencies and, most times, determine their prices. Only 21 million BTC can ever exist, and the last BTC is said to be mined in 2140.
BTC comes with a couple of real-world, but it is majorly known as a payment system. In the crypto space, some key rivals of Bitcoin are Ethereum, Litecoin, Bitcoin Cash, and Dash.
What Determines the Price of Bitcoin?
If you are coming into the crypto space for the first time, it will do you a lot of good to know that cryptocurrencies are highly volatile. That means the price fluctuates a lot, and that also includes the largest cryptocurrency – Bitcoin. Today, Bitcoin's value is in tens of thousands of dollars; that's massive growth for a coin that started at $0.08 a few years back.
So what determines the price of Bitcoin? Let's see a couple of them:
·         Supply and demand
This has always been the major determining factor of Bitcoin's price. When demand for Bitcoin increases, the price also naturally soars. And the reverse also happens when demand drops. The number of BTC that can be mined is reducing every year. That means the number of coins in circulation might come to its max soon, driving more demand than supply.
·         Competition
Although Bitcoin is the king in the jungle, it is not the only coin that is. There are also several other altcoins in the market. And this competition in the market, most times, keeps the price of Bitcoin from rising monumentally. But Bitcoin is still the king here. So most revenue still goes to it.
·         Availability of currency exchanges
Exchanges give Bitcoin its value. They serve as a useful tool for determining how much a BTC is worth and how people can use it in transactions. Today, there are lots of crypto exchanges scattered all over the globe, and they, in some way, have a hand in regulating the price of BTC against other cryptos with the aim of keeping things fair.
·         Legal regulations
This is another thing that impacts the price of BTC. Since most economies don't fully understand how Bitcoin works, different laws and regulations have been against it in different countries. While some countries and regions welcome it with open hands, some have built-up laws against its use. All these have a way of influencing Bitcoin prices in different regions.
Bitcoin Price History
To be able to understand what the future of Bitcoin might look like, we need to first understand where the coin is coming from. We need to carefully consider how it has performed in the past – its price history. The price of Bitcoin has always been fluctuating. It can be low today, and tomorrow, the price might double.
Bitcoin started as a worthless coin, trading for as low as $0.0008 per BTC. Years later, it started to trade for $1000, and hence many people began to see it as a potential long-term financial asset. In 2017, Bitcoin experienced the best year ever, as the coin indeed took the world by storm. Many people became extremely rich in the year as Bitcoin reached its first all-time high of $20,000 per BTC.
Since then, Bitcoin has experienced many highs and lows, and investors have benefited widely from this parabolic run in Bitcoin price. Now, let's see what the future holds for the coin. Let's consider Bitcoin price prediction for the next 5 years.
Bitcoin price prediction for 2022
Judging from what experts say about the crypto, the year 2022 will likely be a year of recovery for Bitcoin as the coin tries to regain its feet after falling woefully at the beginning of the year. Experts suggest that BTC will likely be crossing the $60,000 barrier this year and settle at $63,748 by December 2022.
Bitcoin price prediction for 2023
The year will likely witness more new investors coming into the crypto space as the crypto market continues to grow. 2023 will likely start with Bitcoin's price at $64,500. If all things work in favor of the coin, it might settle at $79,833 by the end of the year. Otherwise, it will likely close at $44,607.
Bitcoin price prediction for 2024
The year will be the year for Bitcoin halving, and this might have a significant impact on the price of the coin. Bitcoin will likely start the year strong, approaching a new all-time high of $98,506. It will maintain this price through most months of the year. However, if things didn't work as much for Bitcoin, it has a potential low of $57,653. But with all things being equal, Bitcoin might settle at $84,741.
Bitcoin price prediction for 2025
The year might come with a full impact of 2024 halving. Bitcoin will likely struggle and use the most part of the year to recover and get back on its feet. But towards the end of the year, the price will likely surge to as high as $205,033 and then dip to $179,021 by December 2025. That means the price of bitcoin in 2025 will likely average at $156,117.
Bitcoin price prediction in 2026
Bitcoin will most likely become very scarce in 2026 because most miners by that time would stop selling their Bitcoin, and that will dramatically shoot up its price. Based on experts' view of the year, Bitcoin will likely experience a high of $285,621 and a low of $111,784, with an average price of $263,307 at the close of the year.
So, Should You Invest In Bitcoin?
Well,buying and investing in Bitcoin is totally up to you. It depends on how much risk you can take and what your present portfolio looks like. However, based on our forecast about the coin, it is most likely that the coin will stay healthy even for the next 5 years.
So if you buy now that the coin is struggling, you will be doing yourself a lot of good. By the time it eventually bounces back up, you will be glad you made the decision to invest.
Also Read: What to Know When Developing an App for Healthcare
Related posts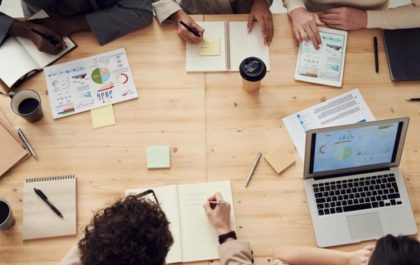 How to Plan a Project That Is Guaranteed to Succeed
Planning and executing a successful project can be a challenging task, especially if you have never done it before. But,…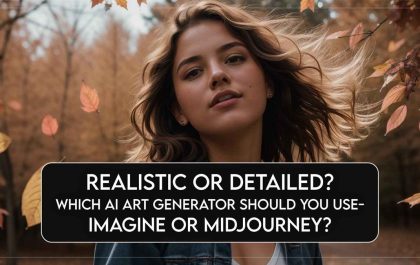 Realistic Or Detailed? Which AI Art Generator Should You Use – Imagine Or Midjourney?
Setting the Stage for AI Art Generation Artificial intelligence (AI) art generation is a rapidly developing field with the potential…