Video Production refers to the process of generating video content that is equivalent to filmmaking. It made with the help of a digital recording of images. The primary purpose of video production is product selling that offers an opportunity to communicate all the features and highlights of a product or even a service. It balances the amount of information provided while keeping the audience engaged. The duration of the most effective product video is typically between 2 to 3 minutes. There are three stages of video production that given below:
Pre-production: It involves the process of planning the video production before the beginning of filming. It includes scheduling, logistics, scriptwriting, and other duties of administration.
Production: It is also known as principal photography. In this phase, the video content captured that involves filming the subjects.
Post-production: In this phase, the video clips combined through video editing into a finished product that tells a message.
Types of Video Production
Various types of videos mentioned below:
Film and TV production
Web commercials
Television commercials
Corporate videos
Product videos
Customer testimonials videos
Event videos
Marketing videos
Wedding videos
In contemporary marketing, digital video is dominant. High-quality video production services can make a change in any business vertical, whether it is for client communication, advertising purpose, or internal use.
In today's world of digital, a video can be an excellent source for digital marketing of a brand or company or other services. But it is challenging to select and hire the right company among so many production companies. So given below are the top 10 video production companies in India that help you in choosing and hiring the right video production company.
STUDIOTALE
Studiotale, founded in 2015 in Bangalore, India. The video developed by this production company describes a clients' reminder app in 40 seconds project. It has a team of 10 employees that provides graphic design and video production for midmarket and small business in marketing, media industries, and advertising. This production company developed the animation and selected the music, design, video needed for the production of a video.
Communication crafts
It is a digital technology organization that provides various services such as mobile app development, web development, and video production. This agency was founded in 2005 having two offices. One is in Ahmedabad, India, and the secondary office located in Hampshire, UK. This production agency assisted mainly with .NET development and helped with entity framework, DevExpress, IIS, and other Microsoft technologies. Believing that the communication craft contributed to boosting its revenues, the client deeply appreciates its flexibility and fluidity of skills.
Also Read: 8 Reasons Why You Should Switch to Broadband Wireless Internet
WOWMAKERS
Wowmakers is a branding and video production company that partnered with a software company to assist in making a production video having the purpose of promoting its software. This company founded in 2012 in Kerala, India. It has a team of 35 employees having specialization in web development, mobile app development, and UX/UI design.
FLAT WORLD SOLUTIONS
It is an outsourcing company partnered with assumed customer service and product business and lives calling duties organization-wide. This company was founded in 2006 having a team of 750 employees. While dealing with this company, the clients have reported a 98% satisfaction rate. The international offices of this firm based across India, the Philippines, and the UK. The clients estimate that this company showed an impressive level of professionalism and customer service skills and has saved their organization over 40 hours of work.
MYPROMOVIDEOS
MyPromoVideos is a video promotion company that primarily develops the perfect industry solution for its client of a software developer. It founded in 2009 based in India, having a team of 21 employees. The works resulted in positive feedback from clients featuring customizable data points and a robust strategic approach.
Check Out: MocoSpace: What makes this Social Networking Site Different from all the others?
SOFTWAY
Softway is a development company that was hired by a photography studio collective to develop a website by using Adobe Flex. That could facilitate social networking for families and moms, categorizing and storing photos and integrated them with their local photography studio. This company was founded in 2003 and based in Houston, has an office in Bangalore, India. It has a group of more than 220 employees that provides a variety of services, such as custom software development, web development, and e-commerce development. And app development to midmarket trades and enterprises.
ELEOPARD
Eleopard is a full-service design agency that initially provided logo design and essential branding services for a news aggregator. This company founded in 2014 based in Old Palasia, India. The team handles all the UI design of a client presenting the client with the delivery of the graphics, code, and several different proposals developing for the client. It provides web development, UX/UI design, and branding services primarily for enterprises across various industries.
UNIKWAN
Unikwan is a design and motion company that helped a software development company. Improving customer experience and revitalize its brand by optimizing UX design and UI features providing remote support across high and low complexity devices. This company was founded in 2012, having a team of 10 employees.
Also Read: Spotify Lyrics: How to Get Lyrics on Spotify and It's Karaoke Time
WEB PLANET INC
It is a full-stack development company that develops an educational mobile app for the clients of web design and SEO Company. It founded in 2008 in Gautam Budha Nagar, India, providing a host of different tools, including mobile app development, web design, web development, and UX/UI design. Since the accessible and timely launch of the app, the clients have reported great feedback, and it primarily selected for its promise to deliver the project within the tight time constraints.
MEDIA DESIGNS
Media Design is a manufacturing company that hires media designs to generate high-quality videos to display is services and brands at a global conference. This company, founded in 2007 in New Delhi, India, is having a team of 10 employees. They provide branding, print design service, production and creates two series of videos displaying the value of the client's brand containing team spirit and innovation.
TheITbase
TheITbase gives tech help to Audience. Learn how to utilize Technology by How-to guides, tips and also you can find cool stuff on the Internet.
Related posts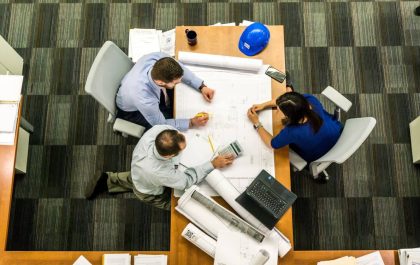 Data Analytics in Revenue Cycle Management (RCM): Leveraging Dental Software for Insights
The healthcare industry has been undergoing a major transformation in recent years, with a growing emphasis on data-driven decision-making. This…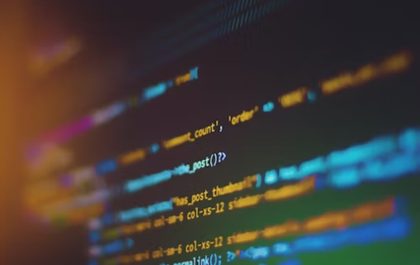 What Factors Influence Cyber Security Salary Growth?
As everything from our public activities to important organization information moves on the web, network safety has, in practically no…