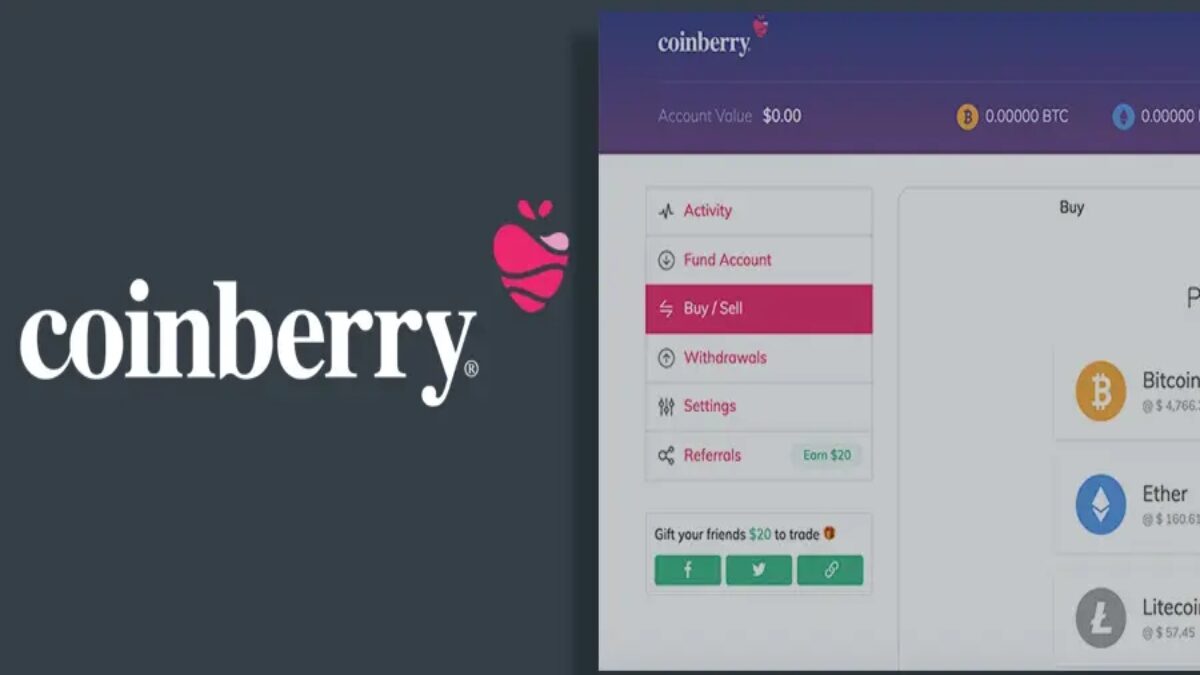 Coinberry to Buy Terra: The first step is to create an account in Coinberry, a major cryptocurrency trading platform in Canada that supports Terra (LUNA). The next steps will require you to verify your account and identity. Then, you can fund your account with Canadian dollars or existing crypto assets from your external crypto wallet. 
Finally, you can start to How to buy Maker (MKR) in Canada and track its price movements for the coming days and weeks.
Why Canadians choose Coinberry
Aside from LUNA, Coinberry also supports other cryptocurrencies such as Bitcoin, Ethereum, Cardano, Axie Infinity, Basic Attention Token, Dogecoin, Litecoin, and Shiba Inu (they started with just BTC and ETH and they've added 25+ more). Canadians benefit from this wide selection of digital currencies because they can quickly take advantage of emerging opportunities.
More than 220K Canadians have already signed up on the platform. Their crypto journey has become easier through Coinberry's quick and straightforward process:
Creating an account using an email and password

Verification of the account and identity

Easy funding of the account through online/mobile banking or external crypto wallet

Intuitive and straightforward buying of crypto assets such as LUNA
Compliance and peace of mind
Aside from making it quick and easy for customers to begin their crypto journey, Coinberry also helps people gain peace of mind whenever they're using the platform.
One reason is that the company is registered on the Ontario Securities Commission (OSC) and the Financial Transactions and Reports Analysis of Canada (FINTRAC). It also complies with the Personal Information Protection and Electronic Documents Act (PIPEDA).
With these registrations and compliance, customers gain peace of mind because they're aware that their money and personal information are in safe hands. As a result, they can better focus on buying and selling cryptocurrencies and staying updated on Web3 and blockchain development.
Zero percent CAD withdrawal and deposit fees
To extract more value from trades, it's important that the fees and charges are minimal. Ideally, those fees should not exist at all. This way, customers can use the savings on funding other investments.
That's what Coinberry does — there are no deposit and withdrawal fees. Customers get to keep more of their LUNA and other cryptocurrencies. As a result, they can better take advantage of upward trends in the market.
But how does Coinberry make money? They accomplish this by buying crypto at discounted rates from their network of liquidity providers. Then, they resell the crypto at market-listed prices to customers. This is a bit similar to what grocery and ecommerce stores do when they buy wholesale and profit from retail. It's a win-win solution where the platform still makes money to keep running while customers save more money to fuel their investments.
Also Read: How to Make Profits With Forex?
Comprehensive learning guide and latest news
In Coinberry, there's a crypto learning portal with helpful information about blockchain, decentralized finance (DeFi), crypto taxes, and other lessons. These will further help beginners with their crypto journey and better understand blockchain technology. As they read those guides and lessons, they will gain several insights about the current and future state of cryptocurrencies and Web3.
Coinberry also publishes news and articles that will help investors protect their investments and avoid scams. Although cryptocurrency is still a relatively new field, scammers have already become creative and sophisticated in getting funds from those who are still unaware.
Crypto trading is about gaining timely information and acting on that. Web3 and blockchain is evolving rapidly, which is why it's becoming more complex and this might discourage incoming investors and adopters. But thanks to Coinberry, they provide a helping hand to beginners every step of the way.
What happens when you buy Terra (LUNA)
In Coinberry, when you click "Buy", choose LUNA, and confirm your order, what happens next is that you should see a transaction receipt with information about the amount, date, and time. You should also see the "spread."
Remember earlier we talked about how Coinberry makes money on the difference between the price they pay (at discounted rates) and the price customers pay to buy crypto. This is called the "spread" with its amount displayed on each Buy transaction receipt.
Right after you buy LUNA crypto, you might see an immediate change in its price. It's normal and expected because LUNA and most other popular cryptocurrencies wildly fluctuate in value. After all, hundreds of thousands of crypto transactions happen each day. With this high level of activity, it's normal to see prices suddenly rise and drop each second.
What happened to LUNA and what's next
Most likely you've already heard of the recent May 2022 LUNA crash where it lost more than 98% of its value overnight. The crypto coin collapsed partly because the price of TerraUST started dropping, Luna tokens were burnt in response, and that led to huge increase of LUNA supply. This resulted in the price of LUNA to crash.
Will LUNA crypto recover?
Recently there has been a rebranding. There's now LUNA 2.0 with a new network and newly forked coin.
To generate interest on LUNA 2.0, the "LUNA Classic" stakeholders will receive free new tokens. However, some of them have immediately sold off their new tokens to compensate for their earlier losses. As a result, LUNA 2.0's value immediately fell.
As of this writing, it's still too early to tell if LUNA can still recover. It's tempting though to buy the crypto because of its low price. After all, there's a huge upside potential in low-priced investments (there's more room to grow). However, this isn't a guarantee because there are other market forces to think about.
For now, what investors can do is to study their options and reduce their exposure to risks before they buy Canada Terra (LUNA). They can initially put small amounts first in a few or several cryptocurrencies. For example, in Coinberry, customers can start with as little as $50 CAD. With this initial small amount and the easy signup process at Coinberry, customers can immediately start exploring the crypto space.
Also Read: Your Quick Guide to K8s Deployment
TheITbase
TheITbase gives tech help to Audience. Learn how to utilize Technology by How-to guides, tips and also you can find cool stuff on the Internet.
Related posts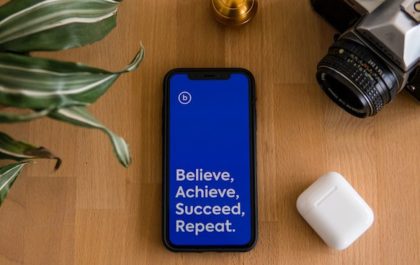 What can we expect for the future of Flutter in 2023?
Undoubtedly, mobile applications have become an essential element for most companies in the digital era. As smartphones are more commonly…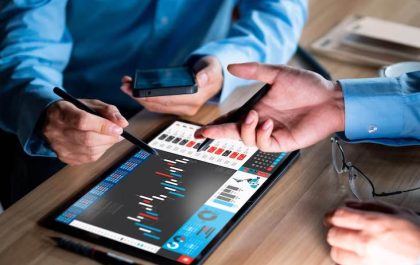 How can you Make Money on Forex without Special Knowledge?
Whether it is possible to make money on Forex without investments has always interested those who are looking for passive…