For internet users who are conscious about their privacy and security in the virtual world, a trustworthy Internet Service Provider (ISP), anti-virus protection, and VPNs usage are the essentials. A good ISP will ensure that all your usage data collected with them is kept secure from any cyber-attacks, and they would never sell it to third parties to make some extra money. However, many providers would do this, so you must read the terms and conditions of your ISP very carefully.
A few trustworthy internet providers include Cox, Spectrum, Optimum, etc. To go the extra mile, Spectrum offers its internet users free anti-virus software as well, to help them stay safe online. VPNs is an example of a provider that cares about its customers. Other providers may provide it for a small fee or may choose to let you purchase your anti-virus software.
While an anti-virus software protects you against viruses, malware, phishing, etc., a Virtual Private Network (VPNs) service masks your IP address and encrypts your data as soon as it leaves your computer. It helps in protecting your information while it travels to and from the remote server you are connected too. VPNs are equally beneficial to businesses and individuals and are used for different purposes and needs. Some may be great for security, while others are perfect for streaming, and others still may be focused on gamer's needs.
For gamers, there are some significant considerations to be taken into account before choosing a VPNs because they have a reputation for increasing latency and reducing speed. On top of these, there are several other features to be considered as well. So let's look into the security and performance issues that need to be kept in mind when choosing a VPN for Home to use while gaming before we go on and discuss the best available VPNs for that purpose.
Also Read: Why Networking Is One of The Shortest Paths To Hiring Jobs Software Engineers
Performance
A VPN service can slow down your internet speed anywhere between 5 to 20 percent, which can be a problem when gaming online. VPN also increases the latency of your connection, and all gamers would agree that this is one of those non-negotiable things when it comes to serious gaming.
The first thing to consider is the proximity of the servers available through the VPN service. The farther the server, the more it will affect your speed, so it will be better for your gaming to connect to a nearby VPN server. Also, the more servers a VPN provides, the better if you travel around a lot. If you're going to stay at the same place for prolonged periods, you'll be fine with a few servers as well.
Not all VPNs are made equal, so when you're choosing a VPN, the performance needs to be kept in mind. Some may provide better speed than others even though they have the same proximity of servers. It is recommended that you look for the fastest connectivity available through servers that are native to your locality.
Security
Just like all VPNs offer different performance levels, they also provide different security levels. However, all of them generally provide more extensive security than anti-virus software and firewall. The level of protection a VPN offers is dependant upon the country of origin and the encryption method being used. The older the encryption method, the weaker the security. Also, the laws of the state your VPN provider is located in play a huge role in your data protection. Almost all VPNs will log your data for a few months, and what is done with it is highly dependent on the privacy policies of the origin of its country. Therefore, it is essential to find out the country of origin and read up on their internet security and privacy laws.
Other Factors
A home gamer does not need the extensive features that are added to VPN services to cater to the needs of business owners. They should be user friendly with excellent customer support and should come at a reasonable cost. In an ideal situation, the setup should be easy enough for a non-specialist to handle it without getting the customer support involved. Some VPN services provide 24/7 chat support while others are reachable on the phone. Some even go to the lengths of preparing guides and tutorials to help their users.
Costs vary between VPNs and are dependant on factors like the features available, performance, security level, etc. Keeping the above features in mind, let's discuss the best VPNs available in the market that cater to gamers.
Private Internet Access
It is the best overall VPN for gaming. The interface may look a bit crude, but the high performance of this VPN can be guaranteed. With 2000 servers, an ad blocker, and a kill switch, it provides fast speeds and reasonable rates without much interference in your gaming.
IPVanish VPN
Along with a beautiful interface, IPVanish also provides incredible performance. It lets you rotate your IP address regularly to keep you protected and does not take much of a toll on latency. However, it does run a little on the pricey side but is worth every cent.
KeepSolid VPN Unlimited
If you're one of those people who prefer lifetime subscriptions, then this is the VPN for you. For approximately $200, KeepSolid provides you access to their VPN service for the rest of your life. It makes it the most economical gaming VPN available. With a simple and user-friendly interface, it provides support for up to 5 devices.
VyperVPN
If you are more of a performance than a private person, then go for VyperVPN. With a great interface design, it provides the highest download and upload speeds, as well as the lowest latency. VyprVPN can, without a doubt, fulfill your need for speed. It's necessary, and premium services are available at quite reasonable prices.
PureVPN
Are you a jack of all trades? Well, then we've got a VPN that is just like you. It has servers in around 141 countries and provides fast enough speeds for the optimal gaming experience. It supports up to 5 devices and is the cheapest if you buy a two years subscription.
Conclusion
The bottom line is that even though VPNs are great for privacy and security, they are going to affect your internet speed and latency a little because they're rerouting all your web traffic. It may sound like a gamer's worst nightmare, but with the right VPN service, the issue can be reduced to a level where it's barely noticeable.
Related posts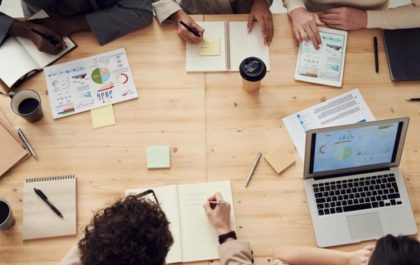 How to Plan a Project That Is Guaranteed to Succeed
Planning and executing a successful project can be a challenging task, especially if you have never done it before. But,…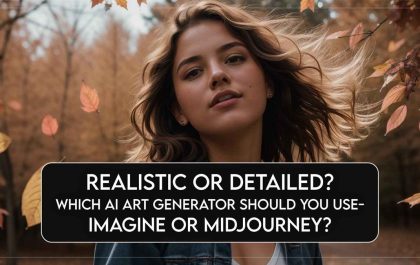 Realistic Or Detailed? Which AI Art Generator Should You Use – Imagine Or Midjourney?
Setting the Stage for AI Art Generation Artificial intelligence (AI) art generation is a rapidly developing field with the potential…