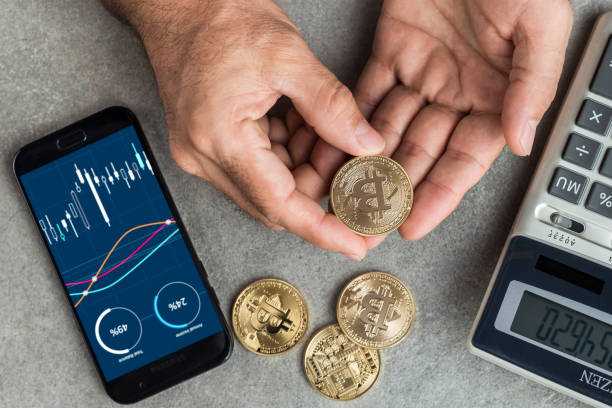 Voyager is known as a crypt asset investing application for IOS and Android both. This platform connects its users to more than a dozen cryptos exchange platforms and offers more than 50 crypto assets. For crypto asset trading you can also go to Bitcoin Evolution. Moreover, this platform offers up to 9% APY on some of the assets available on this platform. In this article, you will know if this platform is right for you.
Top Perks of Voyager
Voyager is a platform where you have high-level security and amazing chances for passive earning.
Easy Access to Multiple Exchanges
Voyager is sort of an online broker that connects you with over a dozen crypto-asset exchange platforms and offers you more than 50 cryptocurrencies. This shows that people using this platform can have an outstanding portfolio of crypto assets without the need for signing up for various exchange platforms and managing several accounts at once.
When you buy bitcoin or trade, you have to select the currency you desire to buy or sell, but you do not have to choose the exchange they came from. By using the Voyager's application, you can also keep a check on the performance of every asset you have in your account.
What is 9% APY?
The assets stored in your Voyager account can help you earn interest on any 24 coins if you meet the requirement of the platform for a minimum balance. Rates may not stay the same but according to Voyager, you can earn up to 9% APY on stablecoin for example USDC, and 6.25% on Bitcoin BTC.
Interest grows daily and compounds every month. The average monthly balance for an eligible coin must meet the minimum to earn interest for the month. You can also earn interest on any suitable asset present in your account, no matter whether you purchased it on the Voyager platform or deposited it from any sort of external wallet.
Mechanized Purchasing
Here, on Voyager users can put their crypto investing on hit and miss by setting up frequent purchases for individual assets. You can also connect an external bank account to fund the purchase. Voyager purchase the coin you desire on the schedule you have set. In the end, assets and coins stay in your Voyager account and help you earn interest.
Things Need To Be Improved On Voyager
Though his platform is huge and people are going crazy after its features, it still needs a lot of improvement to become one of the best exchange platforms. 
Coin to Coin Trading
Here, on Voyager the users can only trade coins to U.S. dollars, though the Voyager application is working on adding the coin to coin trading feature too. To purchase the application, you have to fund your account with US dollars via an external bank account. You can also sell your crypto in the Voyager application in exchange for USD and then all the proceeds are deposited in your Voyager account until your next withdrawal.
Verification Procedure
Due to its lengthy and time-consuming verification procedure, it is now seen that the platform is now keeping up with growth at the moment. All the new customers are put on a waitlist and provided access based on rolling. On Voyager, you will not be able to find an exact timeline for approval of your account and hence many of the customers have to wait before getting the chance for trading on this platform.
Is Voyager A Safe Platform For Your Cryptocurrencies?
Voyager is a U.S. – based and regulated platform that deals in crypto asset trading. When your account has up to USD 250,000 in your Voyager account, it becomes FDUC insured through your partner banks.
All your personal, as well as financial data and information provided to the platform, is secured by using high-level security strategies and protocols. This platform uses encrypted storage and secures data transmission to protect your data and funds. Plaid, which links your bank account to the platform uses bank-level security and is reliable, also used by more than 2,000 financial establishments in the vicinity of North America. Hence, this platform is completely safe for your crypto assets as it uses industry-level protection protocols.
Conclusion
This platform is ideal for those who have their residence in the United States except for New York as it is not accessible and available there yet. Moreover, people who have some sort of experience in the crypto world and want to have access to a huge variety of crypto assets without the need for handling multiple exchange accounts.
Also Read: How Mobile Technology Is Elevating the Food Services Industry
TheITbase
TheITbase gives tech help to Audience. Learn how to utilize Technology by How-to guides, tips and also you can find cool stuff on the Internet.
Related posts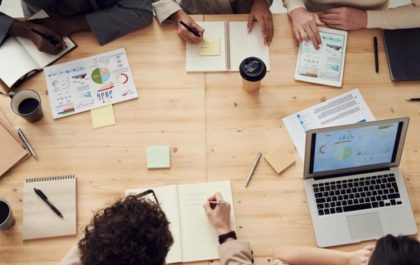 How to Plan a Project That Is Guaranteed to Succeed
Planning and executing a successful project can be a challenging task, especially if you have never done it before. But,…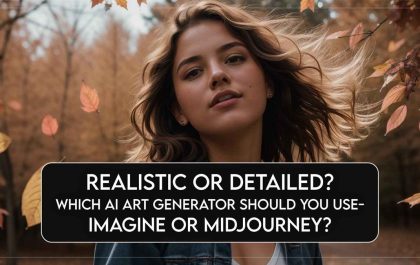 Realistic Or Detailed? Which AI Art Generator Should You Use – Imagine Or Midjourney?
Setting the Stage for AI Art Generation Artificial intelligence (AI) art generation is a rapidly developing field with the potential…